The concept
Company presentation
Major operator of helicopter services in France for nearly 40 years, the SAF Group offers its services for missions of mountain rescue, sanitary transport, aerial work, helicopter maintenance and pilots training.
The SAF Group also serves individuals and invites you to discover breathtaking landscapes flying over the most beautiful peaks of the Alps and legendary glaciers, to introduce you to the helicopter flight with his flight simulator or facilitate your trips by offering all types of transfers.
Discover our transfer offers, panoramic flight and introduction to piloting right now!
Can not find the flight that meets your needs or desires? Contact us for your flights on demand.
Presentation of the helicopters two types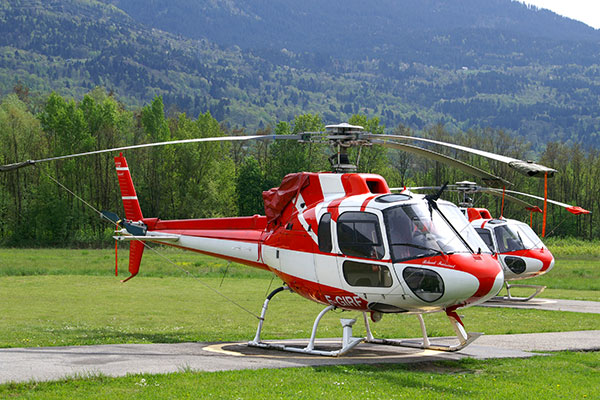 AS350
The AS 350 or Squirrel single-engine is the best-selling helicopter in the world. Its reliability and performance make an excellent capacity helicopter for aerial work and passenger transport.
EC135
The EC135 is a light twin-engine helicopter that can perform various missions: HEMS, Search And Rescue, passenger transport, VIP transport ... Its tail rotor type fenestron allows lower noise level and brings great advantages for ground personal safety.